Legendary Ultra-Compact Delay Pedal with MASH Footswitch and New Tape and Analog Algorithms
Old school saturated tape echoes, warm, gritty analog delays, crispy clean digital repeats and everything in between.
Sounds like a lot of gear to haul around, right?
Wrong!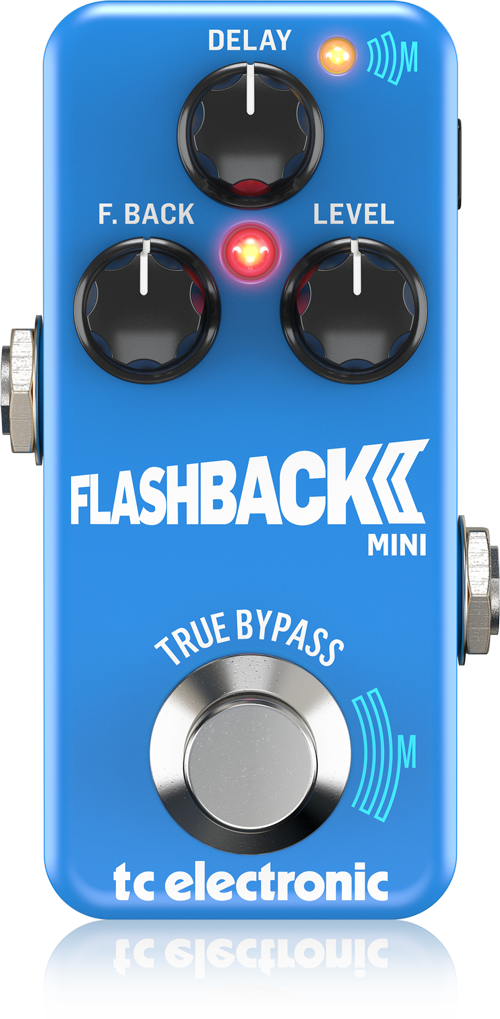 Containing all of the superbly realistic and musical sounding delay tones from its larger siblings, FLASHBACK 2 MINI DELAY packs a mean punch in a lean stompbox.
Features:
• Tiny legendary delay pedal returns with innovative pressure-sensitive footswitch and a fresh batch of TonePrints
• Secondary footswitch functions: MASH and Tap Tempo give you powerful real-time parameter control
• Next-generation delay algorithms give you ultra-realistic analog and tape delay tones with warble and flutter effects
• All new mesmerizing Crystal delay utilizes polyphonic octaver engine from SUB 'N' UP OCTAVER for otherworldly tones
• Craft your own delays and customize MASH functionality with free TonePrint Editor (PC, Mac*, iPhone*, Android* and iPad*)
• TonePrint-enabled to let you beam the new FLASHBACK 2 presets into your pedal with the free TonePrint App
• Extra-small enclosure easily fits on any pedal board
• Simple, easy-to-use controls let you focus on playing
• Works flawlessly with guitar and FX loop signals
• True bypass allows for optimum clarity and zero high-end loss when the pedal is off
• Analog-Dry-Through maintains integrity of analog dry signal path when the effect is on
Decades of Delay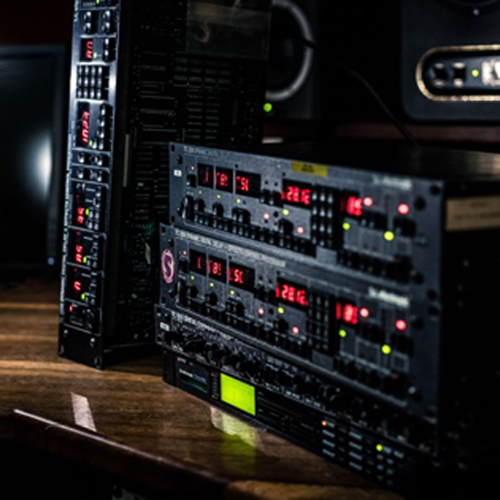 The extremely realistic algorithms are all painstakingly developed to deliver warm, lush, and responsive tones, echoing TC Electronic's decades of delay experience.
And if you need that little extra something to your sound, there's a world of tone to explore under the surface thanks to TonePrint technology.
Use the app to dive through cascading, shimmers of delay, modulated echo tails, or kaleidoscopic oscillating feedback – tailor your tone to your rig!
Add to that the choice between tap tempo and the groundbreaking MASH footswitch that lets you phrase your delay like an expression pedal and you've got the pound-for-pound delay pedal champion!
TonePrint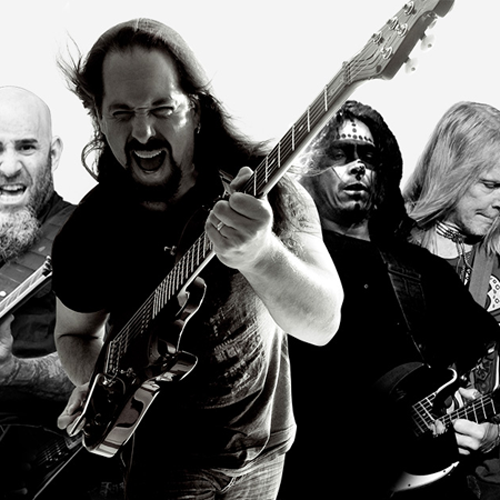 TonePrint means signature effects – and signature effects means truly creative tones.
From classic innovators to the guys shaping the future of music, we've asked the coolest artists around to come up with their customized signature version of a TC Electronic effect – and make them available to you for free!